A
udit
Trends, LLC
Internal audit training seminars, presented by one of the most dynamic, motivating speakers on the market today. Get
AuditTrends, LLC®
on your training calendar now!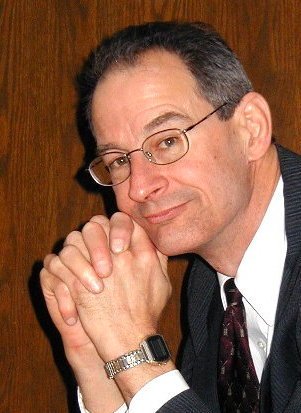 James Roth is one of the world's leading experts on internal audit best practices, implementing COSO and evaluating soft controls. He is the 2008 recipient of the IIA's Bradford Cadmus Memorial Award, which honors "individuals making the greatest contribution to the advancement of the internal audit profession."
AuditTrends' leading edge seminars are based on Jim's 22 years of researching internal audit best practices for a variety of IIA projects, including 10 books, seven other major publications (see Publications) and numerous articles, as well as his 12 years as a practitioner. For a list and outlines of AuditTrends seminars, see Seminars. For a schedule of upcoming seminars, see AuditTrends Seminar Schedule
Our newest courses are COSO 2013: How to Implement the Revised Internal Control Framework. It gives participants a solid understanding of the changes in the framework, especially how to apply the 17 Principles and related Points of Focus. It is very interactive. Participants work through an evaluation of each Component in a case study organization. They also do a preliminary evaluation of their own organization, including known strengths, possible deficiencies, and what more they need to know. They leave with a game plan for what to do next for their organization, for their internal audit activity, and, if applicable, for compliance with SOX or similar regulations.
COSO has been central to Jim's best practice research and seminars throughout his career. He wrote all the IIA's initial COSO implementation materials, including their COSO seminar, their , and the research study Control Model Implementation: Best Practices. He updated that study in 2010 with Best Practices: Evaluating the Corporate Culture. As a member of the IIA's Professional Issues Committee, he was one of three primary authors of the IIA's comment letter on the exposure draft of the revised framework.

Jim is working on a study for the IIA Research Foundation that will present case studies of organizations implementing COSO 2013. Some of these case studies will be included in the seminar, even before publication of the book.

AuditTrends also offers consulting services and Quality Assurance Reviews (self-assessment with independent validation only). Please review the information on this web site and call Jim Roth at 651-335-6599, or email Jim at Contact AuditTrends.